Teeth clip, board clips with grip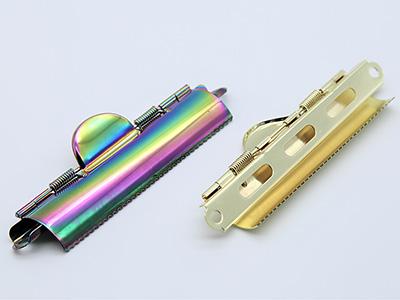 Teeth clips are a clipboard clip with an extra grip, making them suitable for any clipboard. The sawtooth design allows for an extra grip of clipped materials, ensuring they will not fall off the clipboard. These clips are easy to fasten and use.
With our own electroplating factory, we offer different clip surface treatments to ensure your clipboard design meets any design requirements you may have.
Domed clipboard clip
Silver clipboard clip with grip