Clamp mechanism with lever for unpunched paper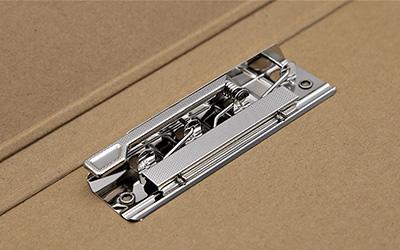 Lever clipboard clips are a lever-operated clip that are easy to open and close for paper clamping with no need for holes.
They mare made of iron with an optional electroplated surface for a tight paper compression performance. We offer a variety of lever clip specifications, including clipboard clips with a long compressor bar. We also offer different colors, sizes, and styles according to customer needs.